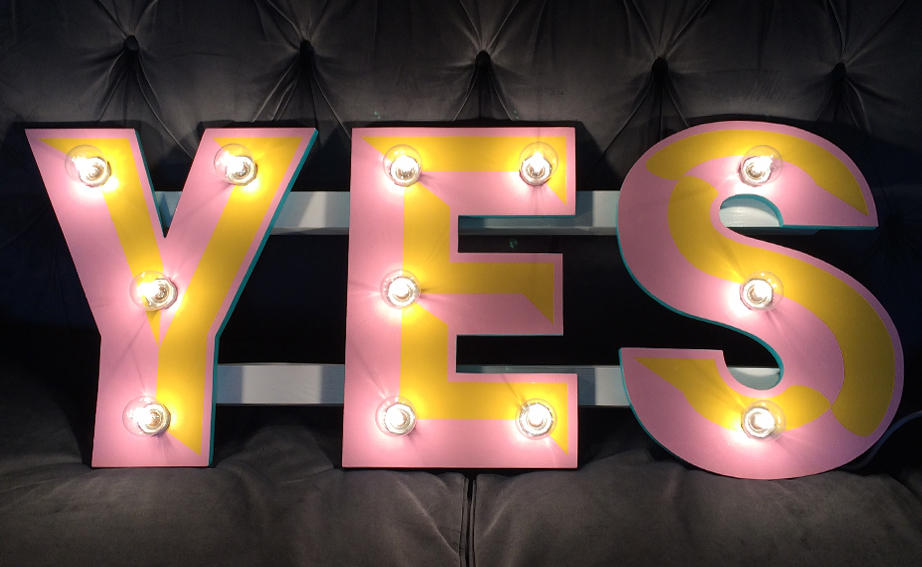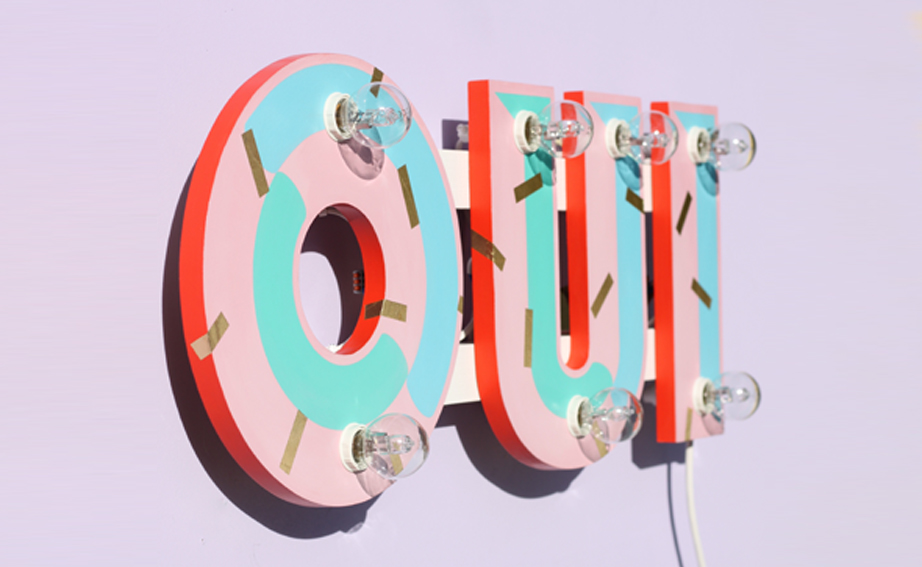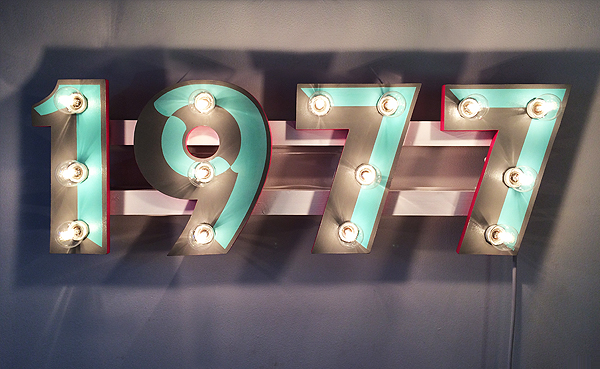 WANT TO COMMISSION A SIGN? HERE'S WHAT YOU NEED TO KNOW…
All of my signs are cut and painted by hand from my studio. This process means that the possibilities are pretty much limitless… You can choose your word, font, colours and whether to have lightbulbs.
Sizing: 
You can specify an ideal size for your home.
Electrics:
Electrics are all made to fit each sign, meaning you can specify how long the cable needs to be to reach a plug socket. It is also possible, with the help of a qualified electrician, to wire your sign directly into your home electrics, hiding any cables completely.
Delivery:
£15 UK Delivery by courier. Varies for overseas.
The process:
Once you've decided on  your word, font and colours, I'll start by creating a digital drawing of your sign, so that we both have a clear idea as to what yours will look like before you pay. Once you're happy, I take a 50% deposit, and the final payment once I've shown you a photo of the finished piece, and before it's sent out.
Here is how you can expect the digital drawings to translate into a finished piece: