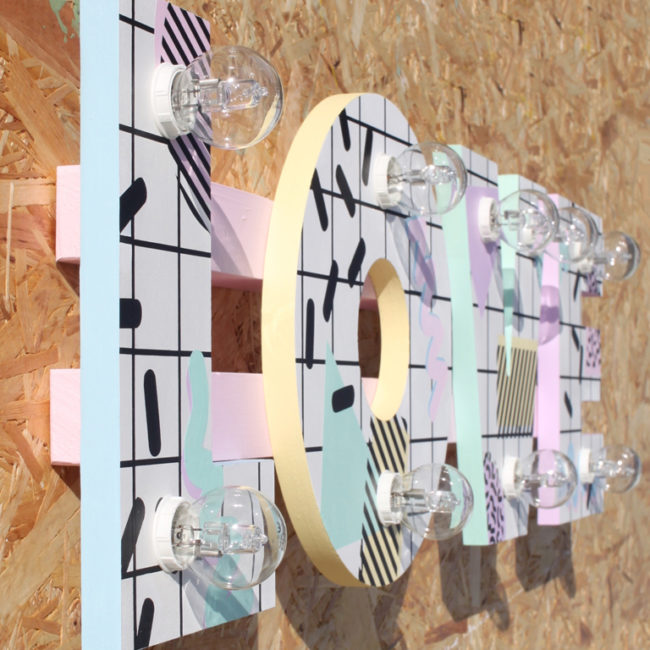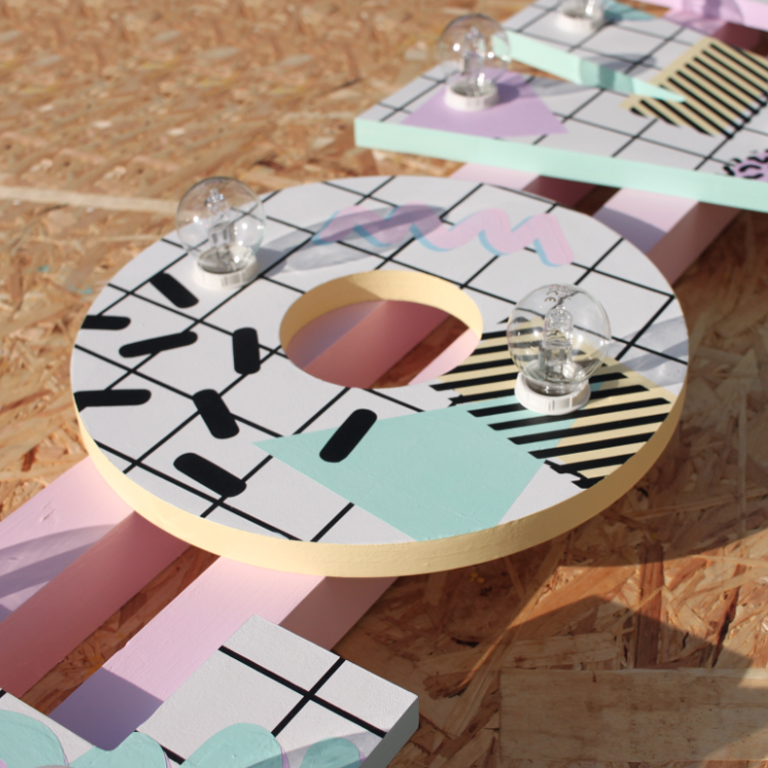 LOVE. Meg Tait. 2020.
A love letter to the 90's. Painted white, black and pastel tones. Brand new for 2020.
More info and photos of it switched on will be uploaded shortly
101 cm x 30cm
Featuring 9 glass bulbs
Edition of 5
Each light is a one-off and is made individually with care and attention to detail.
All bulbs plus a dimmer device included. Plus an extra bulb also provided. Bulb-life; 2000 Hours. 18W/equivalent to 23W. 30% energy saving.
2m white cable to UK plug. * Note cable is not visible in photo, as it had been wired directly into the wall. A white cable and plug will be visible should you not choose to do this *
It is possible to have your sign wired directly into your home electrics, there fore hiding the wire completely. You'll need to seek the advice of your own electrician to do this.
Wall mounted, requires two screws.
PATested
Keep out of reach from children – the bulbs get hot. Enquire about opting for LED's is this is of concern.