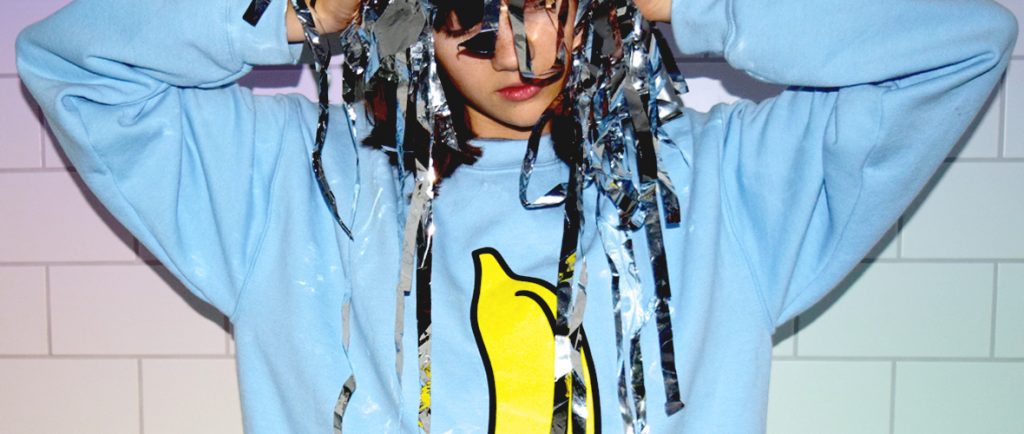 Director at Merrimaking.
A wardrobe of playful ideas, since 2009. Designed whilst day-dreaming.
Founded as a means to fund fun, and unknowingly fore-fronting a distinctive fashion trend – The Animal Hood. Merrimaking is a UK-based clothing label, with a focus on playful, gender-neutral designs.
🍌 Shipping worldwide 👇

On graduating, I co-founded clothing label 'Merrimaking', which brought together my interests in colour, design, branding and further-encouraged a playfulness in my approach to work.
The intention, when we started, was to fund a summer of fun by making things to sell onsite at the festivals. But; It quickly it became clear that there was more of a demand for what we were making than we expected. We continued making our Animal Hoods, and within a year they'd been worn on stage at major festivals across the UK, were featured in high street magazines including Grazia and were on sale in Selfridges, Oxford Street. We were unknowingly fore-fronting a huge fashion trend, The Animal Hood. The exposure that the Hoods gained us have since paved the way for me to create an entire wardrobe of playful ideas, including clothing and other accessories.
Now a well known independent fashion label, Merrimaking has been worn by celebrities including Ellie Goudling, Zoe Ball and Rizzle Kicks, have flooded the fields at UK Music Festivals, been featured in highstreet fashion magazines including Vogue and Grazia, and have been a high-seller in Selfridges, London.
W  W  W  .  M  E  R  R  I  M  A  K  I  N  G  .  C  O  .  U  K
Merrimaking has been featured by various high-street magazines, TV Channels and news papers. Including the following:
BBC2 listed our Animal Hoods in their on-screen, 'Top 10 Gifts for Christmas'.
As well as selling through our own website, we have various other online and high street stockists, which include: Selfridges, Asos Marketplace, Nylon Shop, Lazy Oaf and Wolf&Badger.